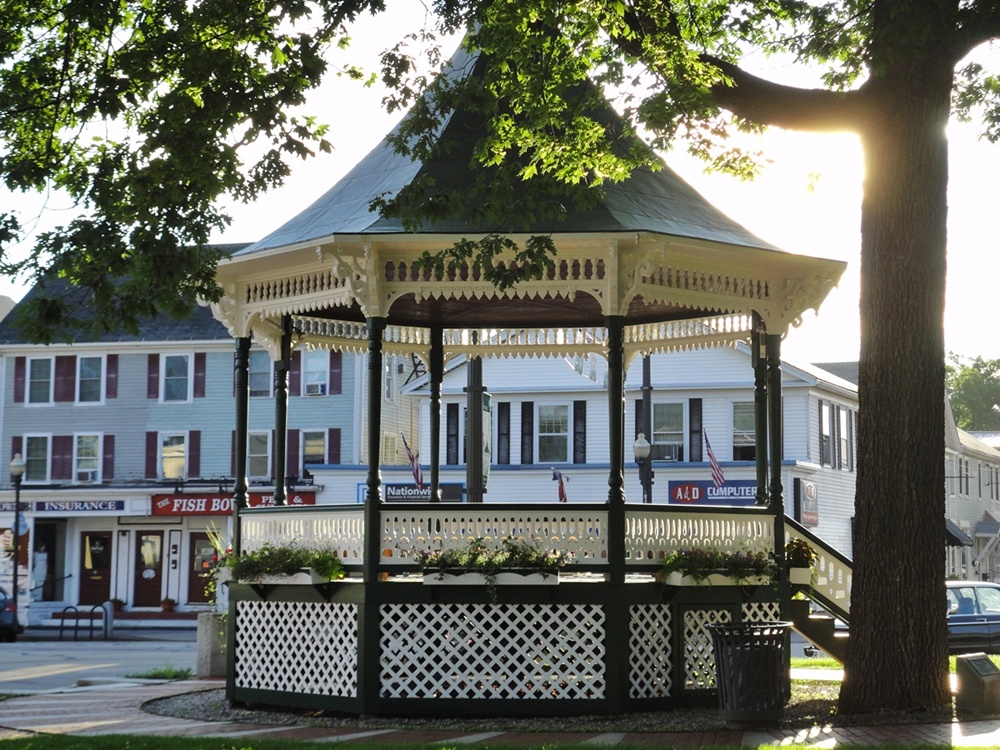 The Town of Milford, New Hampshire is a quiet and scenic community of approximately 15,000 people. Milford is located in Southern NH, an easy commute to the Boston area.
Milford separated from neighboring Amherst in 1794. Like most towns named Milford in the United States, its name comes from the fact that it grew around a mill built on a ford, in this case on the Souhegan River.
Milford is home to the Milford State Fish Hatchery. The town also holds the Souhegan Valley Boys & Girls Club, built onto the former home of the now-bankrupt private theater American Stage Festival.
Milford became known as the "Granite Town" because much of its granite was used for building New York City skyscrapers and other government buildings in Washington DC.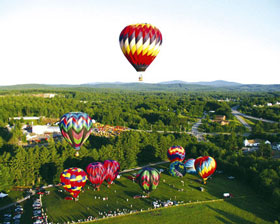 Milford is known for its wonderful activities including the Annual Pumpkin Festival, the High Hopes Hot Air Balloon Festival and the Labor Day Parade. Visit Milford's bustling downtown or lots of nearby shopping, theater, symphony, parks and recreational areas, skiing, lakes and sports arenas which make Milford a wonderful place to live and invest in property in Southern New Hampshire.
Milford also has its share of natural resources, including the 200-acre Burns Farm and Hitchiner Town Forest with their hiking trails and wildlife habitats well as a numerous large parcels of land set aside for conservation and town use.
The Milford Oval and bandstand are located in the heart of downtown Milford, surrounded by small shops and restaurants and is a wonderful place to enjoy this New England town. Milford is also home to the Hampshire Hills sports complex and fitness club, a highly regarded facility.
Milford is just minutes from Nashua and the many shopping outlets, major stores and malls. the Manchester Airport, Amherst's Village Green and the many farms located in Hollis.
---
Hampshire Hills

Hampshire Hills Sports & Fitness Club
features a 115,000 square foot fitness facility, which includes indoor and outdoor pools, tennis courts, a full service beauty salon, physical therapy center and much more.