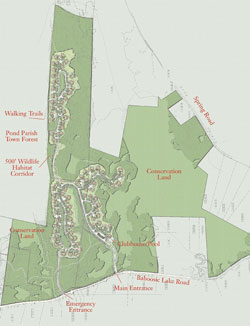 The Fells is nestled on a 144-acre wooded site bordered by the Pond Parish Town Forest and conservation land. The 80 home community will be built out in 3 phases.
The old stone walls throughout The Fells are reminders that the site was once pasture land. When livestock no longer grazed its fields, the area reverted to forest. For almost a century, The Fells and the surrounding conservation land and town forest have been a haven for wildlife and nature lovers. Stabile Homes is committed to maintaining more than 75% of the site in its natural state so that the land can continue to support the plants and animals that have made their homes here. Explore all the land at The Fells through a network of walking trails. These trails are close to a railroad bed trail and walking trails that provide access to hundreds of acres of Amherst conservation land and town forest.
Phase 3 Site Map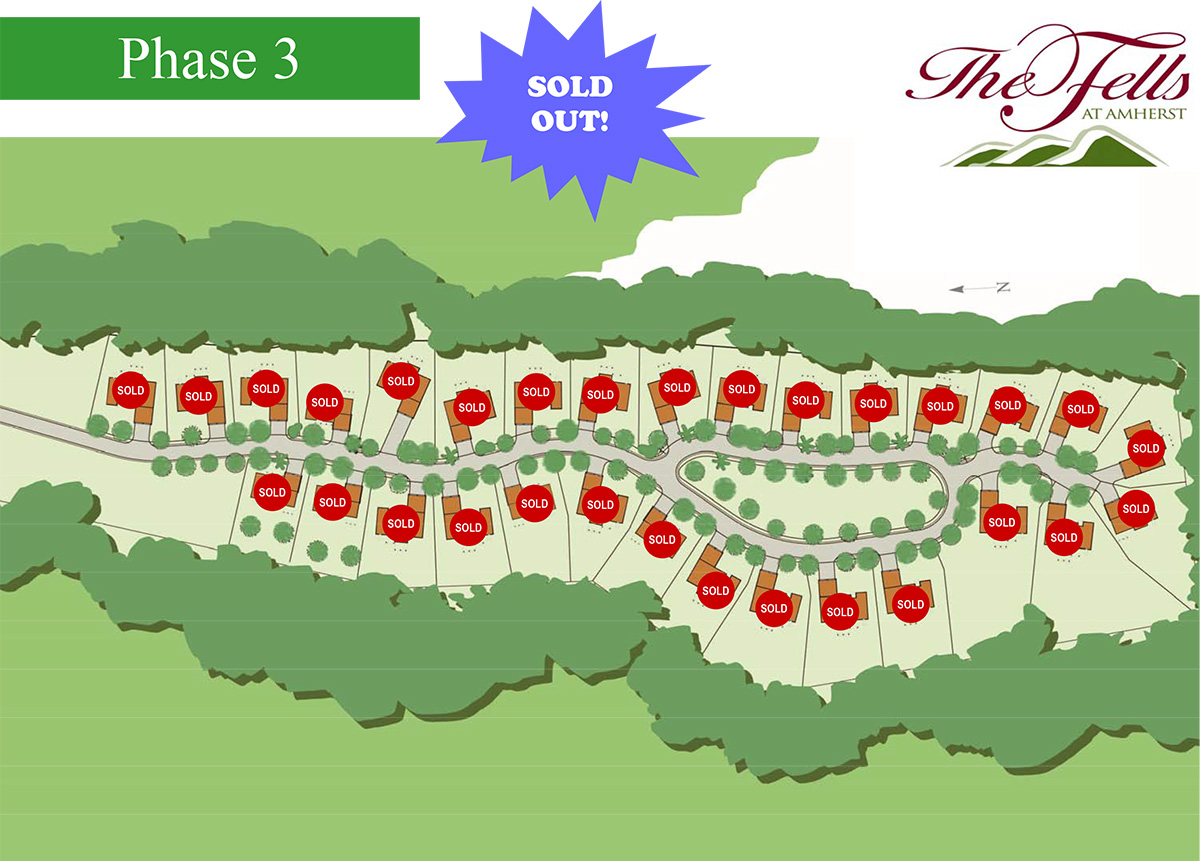 Download the individual Phase Site Maps showing current Solds.
Phase 1 - pdf The Fells Phase 1 Site Map (128 KB)
Phase 2 - pdf The Fells Phase 2 Site Map (112 KB) (Model Available)
Phase 3 - pdf The Fells Phase 3 Site Map (143 KB) SOLD OUT!